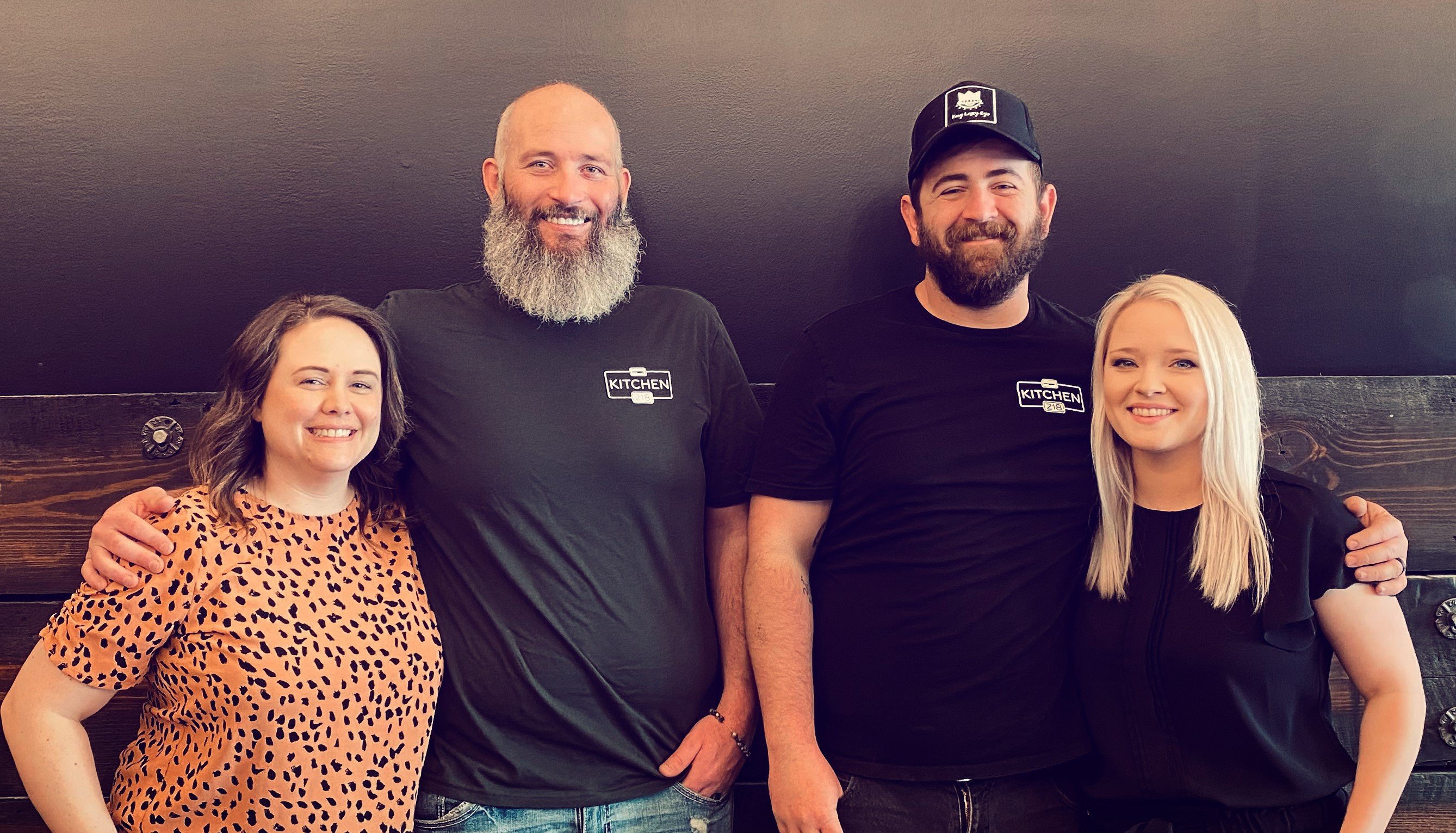 MEET THE OWNERS
Jake & Michelle are both graduates of UTS (formerly MMC). Jake has a passion for small (down)town revitalization and restaurant management. His experience will serve him well in running our day to day operations. Michelle is pursuing a career in the legal field and will be managing our social media accounts.
Josh & Danielle are also owners of Kirkpatrick Homes, based out of Pulaski. Josh's construction expertise is to thank for the beautiful remodel of our historic building. He also has a passion for music and is excited to craft our upstairs Venue 220. Danielle will be assisting in website development and content for K218.
That being said, you may see any one of us behind the bar, serving food, flipping burgers, washing dishes, or checking IDs for events. Wherever you may see us, don't be afraid to say hi, ask us about ourselves/business or tell us about yourself. We're so happy to see the overwhelming positive response and support we have received from this community and we are proud to be citizens of Pulaski.
MEET THE MANAGERS
William "Buford" McMasters
William "Buford" McMasters is our first employee on the job and will be one of our "back of house" managers. Buford earned a Business Management degree from UT and has had 6 years of restaurant experience that led to a passion for all things culinary. He is already hard at work perfecting our menu items and finalizing recipes.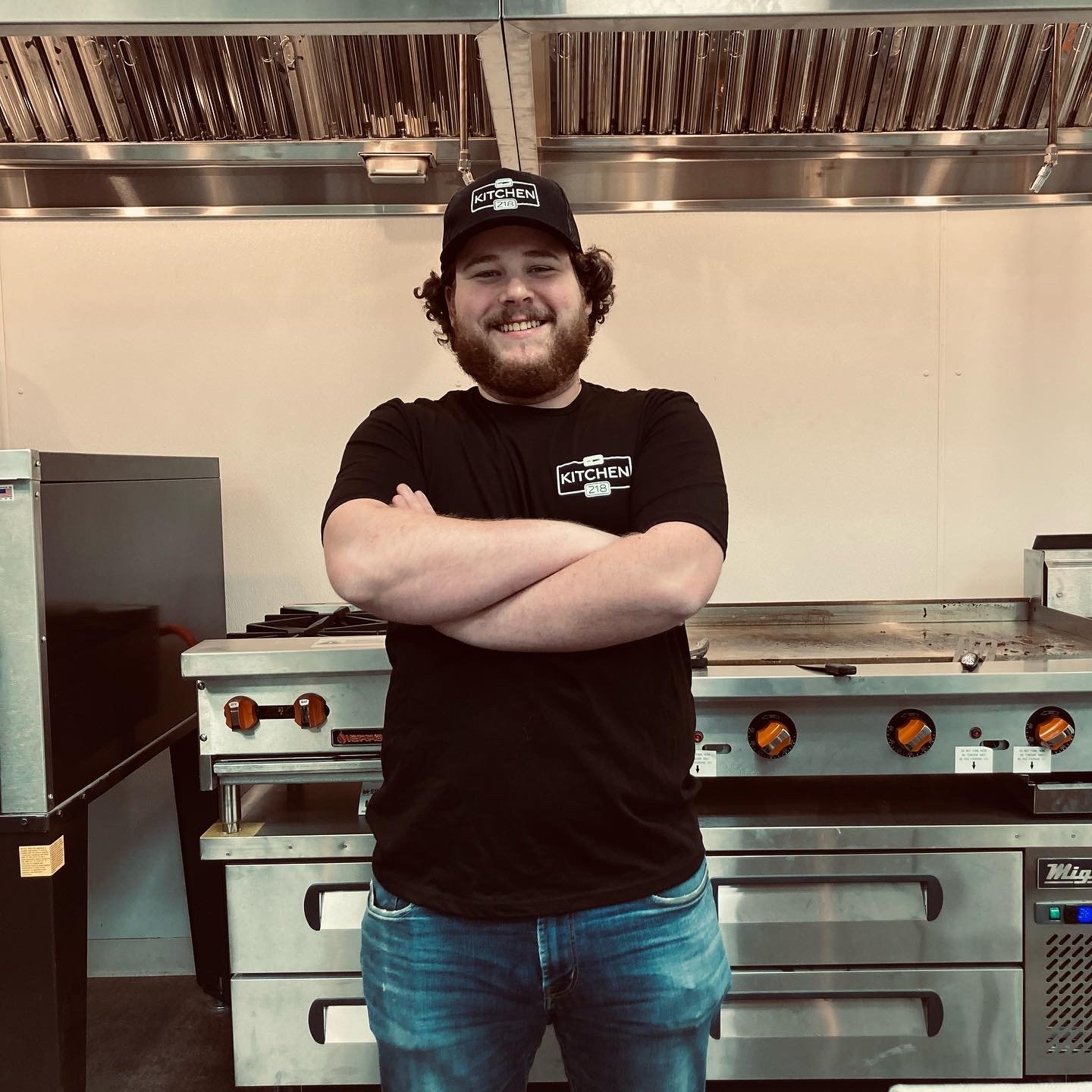 ---
Rachel Brown
Rachel Brown is our front of house manager and you will know why when you see her in action. Rachel has 20 years of experience in the restaurant industry that has spanned from serving, kitchen work, bar tending & managing. Her favorite part about being in this industry is the opportunity to engage with customers, establish relationships with regulars & greeting new and familiar faces. You'll likely see Rachel working the dining room, checking on tables and being there to assist all front of house staff. Rachel is an awesome leader, team player, note taker & schedule maker! If you see her, be sure to say hello and ask her about herself. She's happy to be back in Pulaski and cannot wait to get to know you all! We love having her here at K218 and we know you will, too!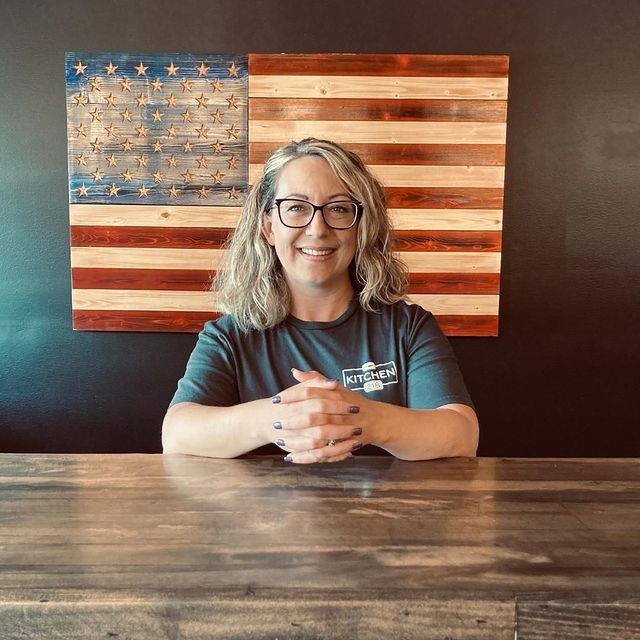 ---
Schelby Harding
Schelby Harding has a diverse background in the restaurant industry. Her experience includes bartending, serving, cooking and managing. Schelby has played a key role in helping get this project off the ground, especially in the area of menu development. Her favorite part of this industry is the opportunity to put her creativity to use and come up with new food and beverage ideas. You will likely see Schelby behind the bar or managing the front of the house as well as on the line working on new and exciting menu features. If you see her behind the bar, don't be afraid to ask her for drink recommendations or to make you something totally unique!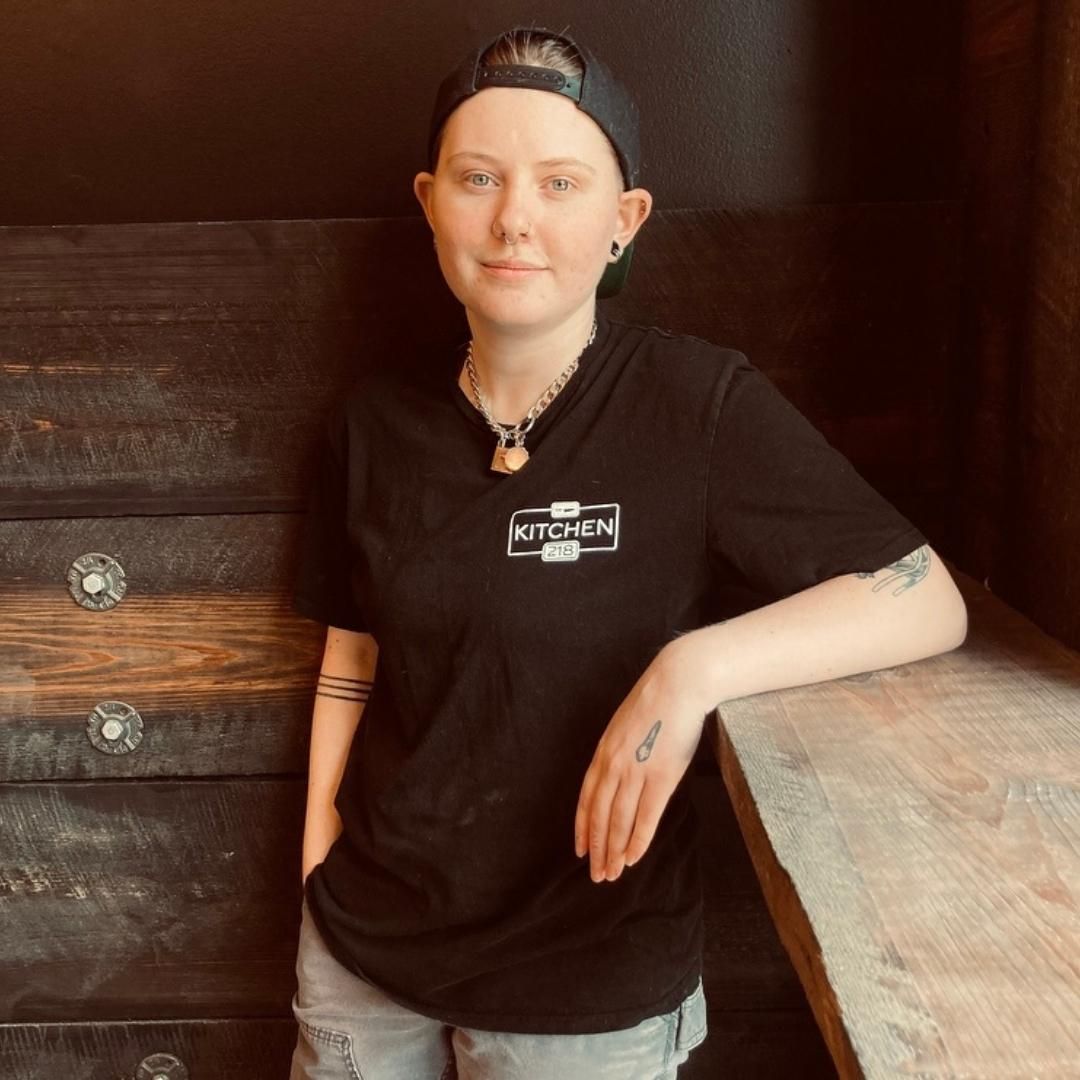 ---
Brandon Bost
Brandon Bost is a Pulaski native with 15 years of restaurant experience as a line cook and in management positions. With a passion for BBQ, Brandon worked for Martin's BBQ until the job took him further and further from home. He is happy to be back in Giles County to be closer to his family and his roots. Brandon has many fond memories of our small town, including his grandmother's chocolate and candy store called The Chocolate Drop. We are sure that he will be a friendly and welcoming face to those who know him and those who will get to know him.